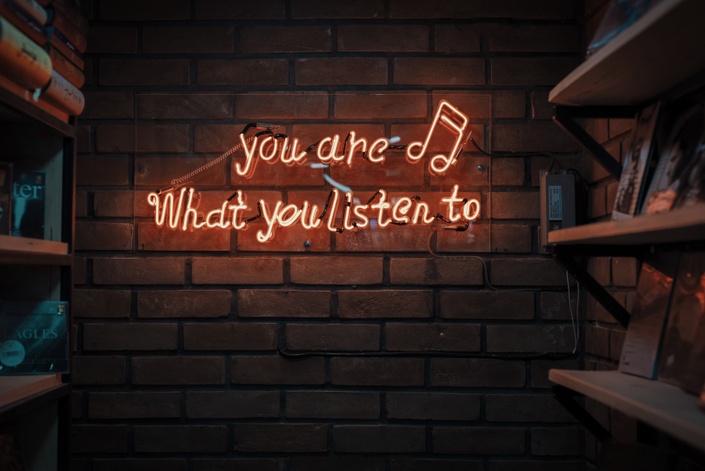 Transform Your Writing Style
Everything you need to know to establish your writing voice
Watch Promo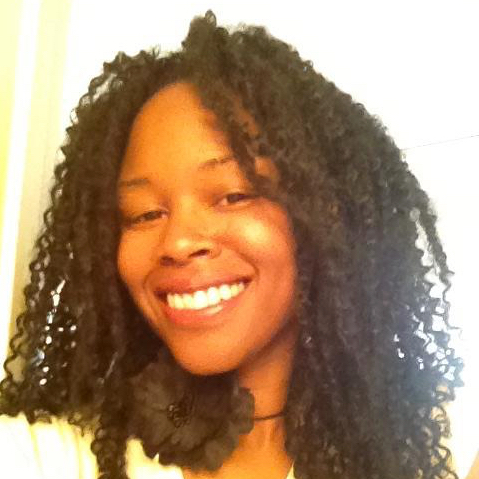 "Not all good writers are good teachers, but Daniel David Wallace (a talented, thoughtful writer himself) is a terrific instructor.
His courses are chock full of useful information, and his approach is flexible enough to accommodate whatever genre you might be working in.
Even when leading a class with multiple participants, he gives each student individualized attention, and knows how to meet each work where it is.
If you can take a class with him, do it!"
- Julia Brown, fiction editor and author
Voice comes first.
When you write, your voice will be the first thing people notice.
Before you can make an argument or tell a story, your readers will have already judged your writing: okay, good, or great. Even after a few sentences, people will have made an instinctive decision to like or dislike your work.
That's why literary agents often say that the first thing they look for is the writer's voice.
It's either there or it's not.
Whether you want to write for your blog, or plan a gripping novel, or publish a memoir — improving your writing style is critical. If you can develop an unmistakable voice, every other part of writing becomes easier, because people will happily give you more time.
The good news is that you already have a distinctive way of seeing the world. You are a unique presence in the world.
The trouble, however, is that it's not always easy to convey our real, true self on the page. Despite our best intentions, we can end up sounding like everyone else, relying on tired sentences and overly familiar images.
And so potential readers switch off, feeling like they aren't getting enough writing in your writing.
This course will help you present your true voice in your writing.
I believe you are already a striking, remarkable writer. You just need to build your knowledge of techniques and stylistic devices until your writing toolkit is large enough to convey your unique take on the world.
During my PhD in creative writing, I studied forgotten writing theories, old methods for building up writing ability, and scientific research into expert skill aquisition. And as a private writing coach to memorists, advertising executives, and many talented aspiring fiction writers, I developed a toolkit of my own: a series of techniques for teaching profound writing skills in simple, easy to understand lessons.
I'm sharing those award-winning teaching methods in this course.
You will finish the course skilled at
Blending forward motion and prose style in your paragraphs
Guiding your readers through complex descriptions and ideas
Constructing striking and intricate "cumulative sentences"

Including richly lyrical (and yet still clear) language in both stories and essays

Describing landscapes and settings with drama and telling detail
In short, we'll study how to write clearly and effectively, how to make your readers like and respect you, and how to construct passages and paragraphs that are complex, profound, yet easy for readers to digest.
Now, I'm guessing you are busy. And the study of style is a huge topic.
That's why I've designed this course to be flexible. After testing this course with my beta group, I've distilled the key instruction into a small number of video lectures. If you are eager to develop your skills, the course will guide you through an intense sequence of escalating writing challenges. You can share your work in the group discussion board and get feedback.
If, on the other hand, you want to improve your writing, but you know you just don't have that much free time each week, the course is designed that you can simply watch the videos and respond to as many of the prompts as you can.
I've designed this course so that everyone, no matter how little free time they have, can see profound improvements in their writing.
In fact, if you are already working on an existing project, like a novel or a research paper, you'll be able to incorporate this course into your normal writing sessions.
Every weekend, you'll watch a couple of short videos, explaining a topic; every other day, you'll receive a quick writing prompt by email, helping you put words on the blank page and guiding you to try out the skill you learned in the videos.
Once you've completed your prompt, you can share it in our Facebook group, and see how the other writers in the course completed the challenge.
—
I'm guessing that you love to write. Probably, if everything in your life goes well, you're going to be spending a lot of hours in the future continuing to write.
The techniques in this course will make all those future hours more rewarding and effective. You'll end these training sessions a more flexible, powerful, and more confident writer.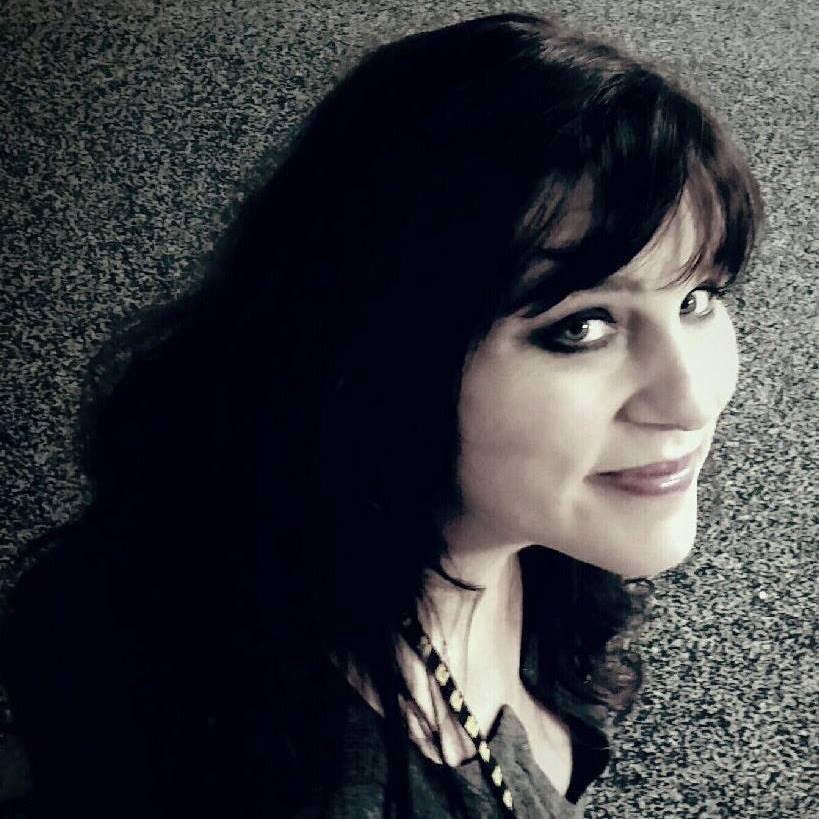 "Daniel respected my work and vision on a profound level but also had a keen editorial eye and a stroke of literary genius that took everything I'd written to the next level."
- Tawni Waters, author of The Long Ride Home, Beauty of the Broken, and Siren Song.
Over five units, you'll learn how to:
be clear and easily understood.
charm your readers and win their trust.
write with style even when you write fast.
describe vivid scenes, full of rich details.
construct complex, surprising sentences.
develop powerful, compelling paragraphs and arguments.
walk fearlessly among grammar snobs and English teachers.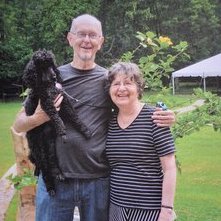 "Daniel was as good an editor as one could ever wish for. In fact, he went way over what I expected... suggesting small revisions and cuts, helping me organize my book... I don't know how he was able to give me so much time and attention, but he did, and I am grateful. Daniel has a good eye and a very good ear."
- Bill Buege, author of Stumble Into A Lighted Room
How will this course be taught?

This course aims to give you a very special experience: a month of sequenced instruction, where you will receive step-by-step training to transform your writing skills.
I will be holding two live webinars / teaching sessions, one at the beginning and one at the end of the course. You can send me questions beforehand, share short passages of your writing and request feedback, as well as asking me to re-explain anything from the training videos.
For the rest of the course, you won't have to carve out much time each day to work on the assignments, because the exercises consist of short, bite-sized writing prompts. They won't all be easy, but they will be tightly focused and simple to try out. You won't feel like you're working hard, but the writing challenges will be building up your skills.
First, you'll watch short videos that explain and detail a writing technique. Then you'll try out and experiment with that technique in writing exercises delivered to your inbox. Lastly, if you like, you can share your work in our writing community.
This course will be one of the best things you can do for your writing.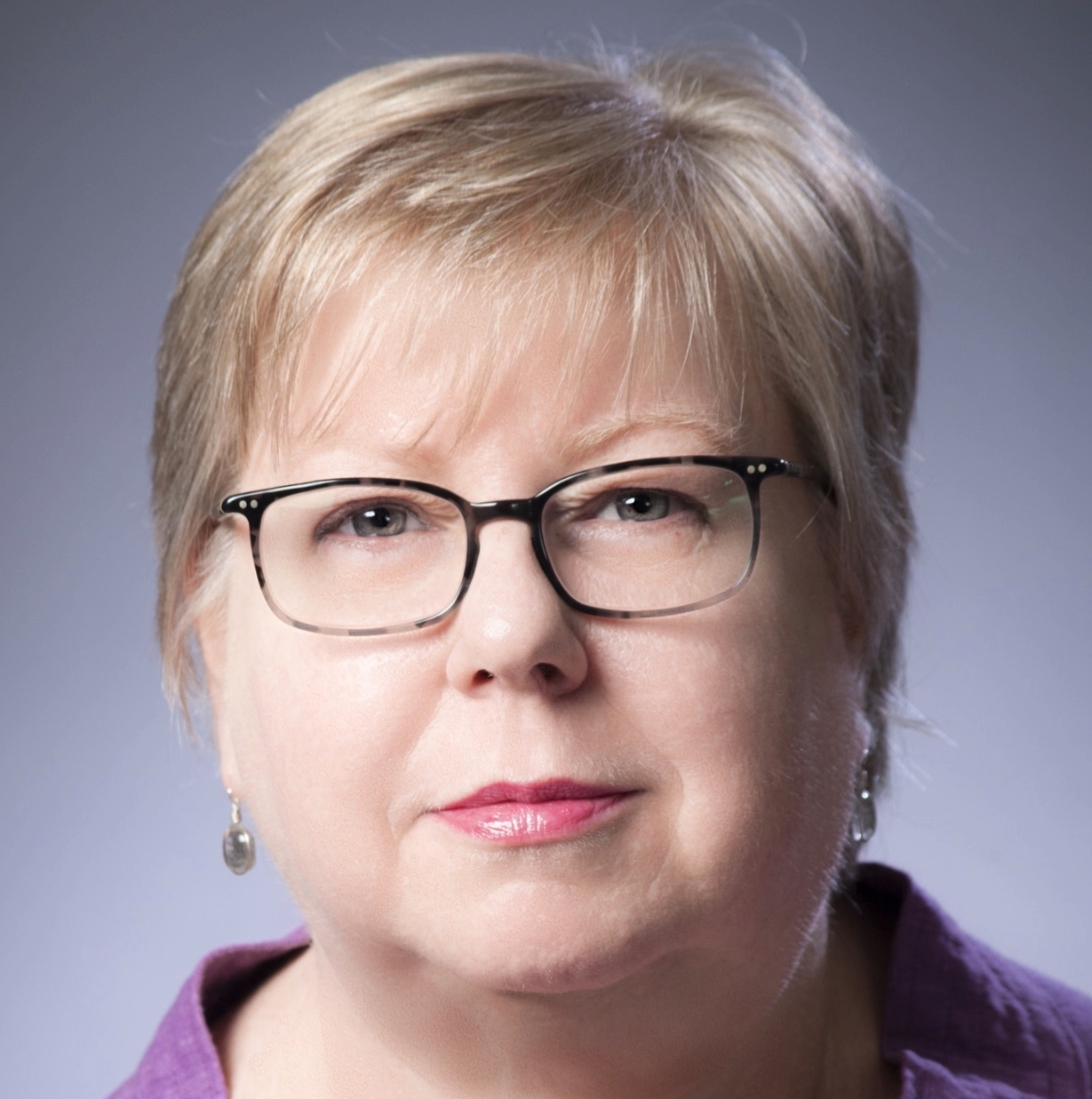 "I loved how deeply you love your material... Thanks, again, for a course worth every penny!"
- Lynn Epnett, writer and teacher
The Teaching Method
People learn quickest when they are guided through a new idea, and given chances to try out that new technique in a sequence of exercises and challenges.
In this course, I'll show you a writing technique in each unit's video, and then you'll receive, by email, a short series of writing prompts that will help you build up an instinctive, automatic skill at that technique.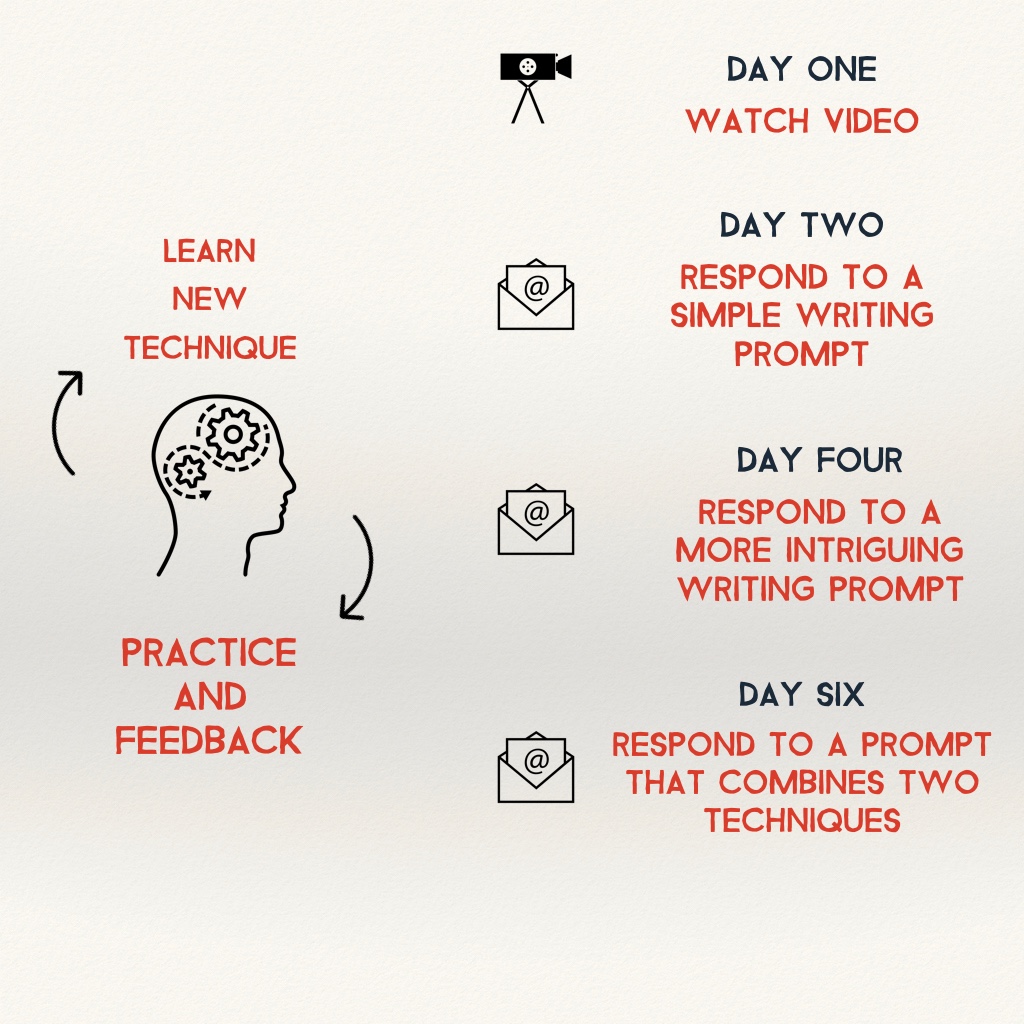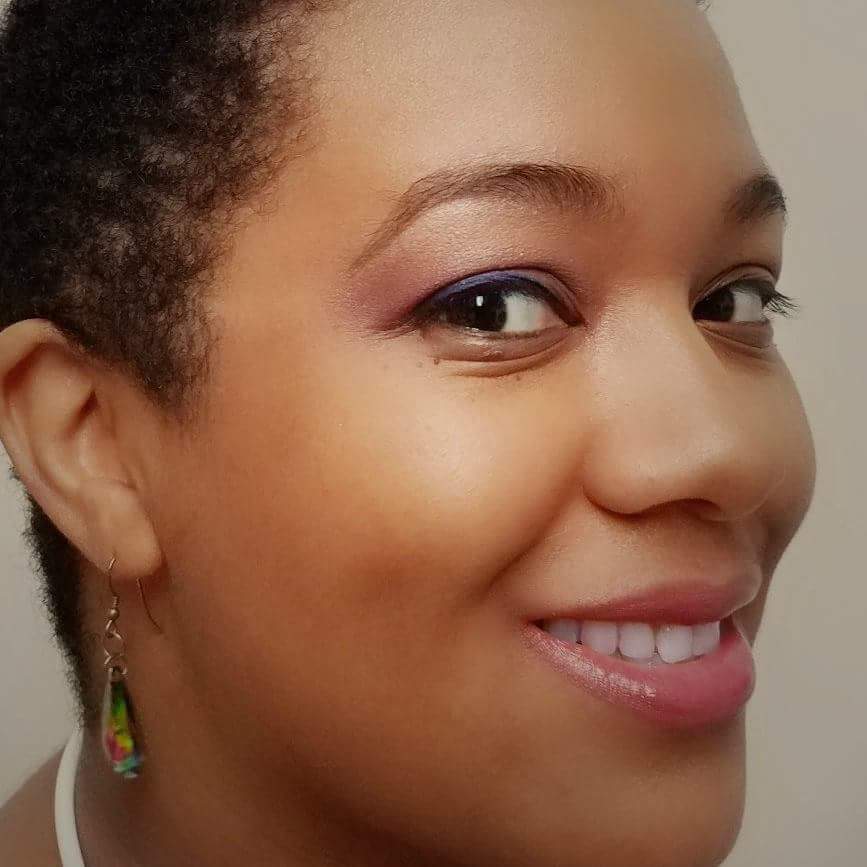 "This was the course I needed to get me writing again and I am well on my way to finishing my manuscript. Worth it completely."
- Holly Pickett, novelist
Course Curriculum
Part 1: Always be Understood
Available in days
days after you enroll
Part 2: Being Likeable and Appealing
Available in days
days after you enroll
Part 3: Elaborating the Sentence
Available in days
days after you enroll
Your Instructor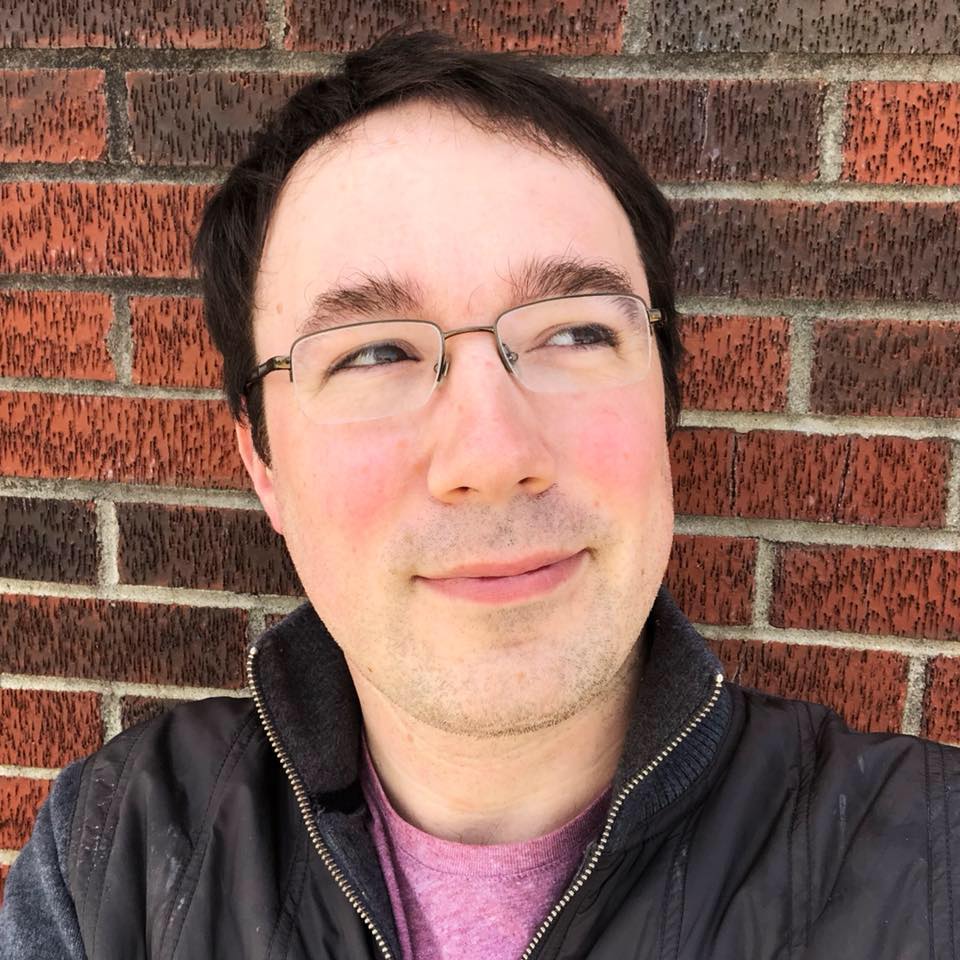 Hi! I'm Daniel. I help writers of all levels plan, draft, and revise their novels. I create simple, easy-to-implement techniques that help you master the craft of fiction.
This is the benefit of being a professional writing coach and a PhD researcher: I take complex ideas and present them in their clearest, most essential form. Thousands of writers have signed up for my free courses on style, plotting, and finding one's voice.
I'm a British writer living in Tennessee with three dogs, a cat, my brilliant wife, my very lively two-year-old son, and a Honda Odyssey mini-van.
My stories and essays have been published in many literary journals. I am the editor in chief of Burlesque Press, and I've co-hosted writing conferences such The Hands On Literary Festival in New Orleans and the Young Writers conference in Knoxville.
Frequently Asked Questions
When does the course start and finish?
The course begins as soon as you join it. The email prompts will start going out as soon as you purchase the course, and you will have full access to all the training videos.
How long do I have access to the course?
How does lifetime access sound? After enrolling, you have unlimited access to this course for as long as you like - across any and all devices you own.
What if I am unhappy with the course?
We would never want you to be unhappy! If you are unsatisfied with your purchase, contact us in the first 30 days after you purchase, and we will give you a full refund -- no questions asked.
What if, Daniel, I've read all your blog posts and your ebooks already? Will this course repeat that information?
It's possible you will have heard some of these ideas before, but that's not a problem. Above all, this course is meant to be practical: the focus is guiding you to use and apply a series of powerful techniques in your daily writing, making them your own. Even if you have heard of a technique in the past, the power of this course is that I will teach you, in semi-daily emails and writing assignments, to absorb that technique on a deeper level. You'll finish the course able to use that technique in a more powerful, more instinctive, and more personal way.