At the end of this course, you will...
Have created an exciting, detailed, character-based plan for your novel.
Developed new skills for writing intriguing & engaging chapters, scenes, and pages (so your readers quickly say, "Wow, this is good writing!").
Feel fresh confidence in your writing life. You won't have to waste months / years figuring out a good way to tell this story, or the next.
What is Plot like a Boss?
And why is it better than the Internet?
Plot like a Boss is a step-by-step framework to help you write a novel. It takes the things you're already good at, your talent and inspiration, and it fills in the gaps.
In a moment, I'm going to explain how I created the course. I'll describe how Plot like a Boss can make you a stronger, happier author -- and how it can speed up your writing career.
But first, I feel that I should address the biggest question, the elephant in the room:
Why is this course better than all the free writing advice out there?
Why pay for this course -- when there are dozens of blog posts and cheap ebooks out there that you could get for nothing, or almost nothing?
Plus -- if you're like the writers I speak to everyday, you've probably read dozens of those books and blog posts already. Can this course really teach you something new, something that will make a difference?
It can.
In fact, I've designed the course to help you develop three vital writing skills.

Here's why that's important.
I've worked with hundreds of writers over the years: as a colleague, as an editor, and as a coach.
I've sat with other writers in MFA and PhD writing workshops. I'I've led online forums and directed literary festivals.
And during all that time, I've seen so many writers struggle with three awful, terrible problems.
And this is significant: these writers were no slouches.
They had won scholarships to prestigious writing programs. They had been nominated for Pushcart awards. And they had talent. In many cases, they had so much talent it was scary.
And yet, despite their experience and dedication, the same three problems kept popping up.
Being good at writing, and loving to write, didn't solve those problems.
The worst part was -- I suffered from them, as well.
I could see the same trouble in my own work.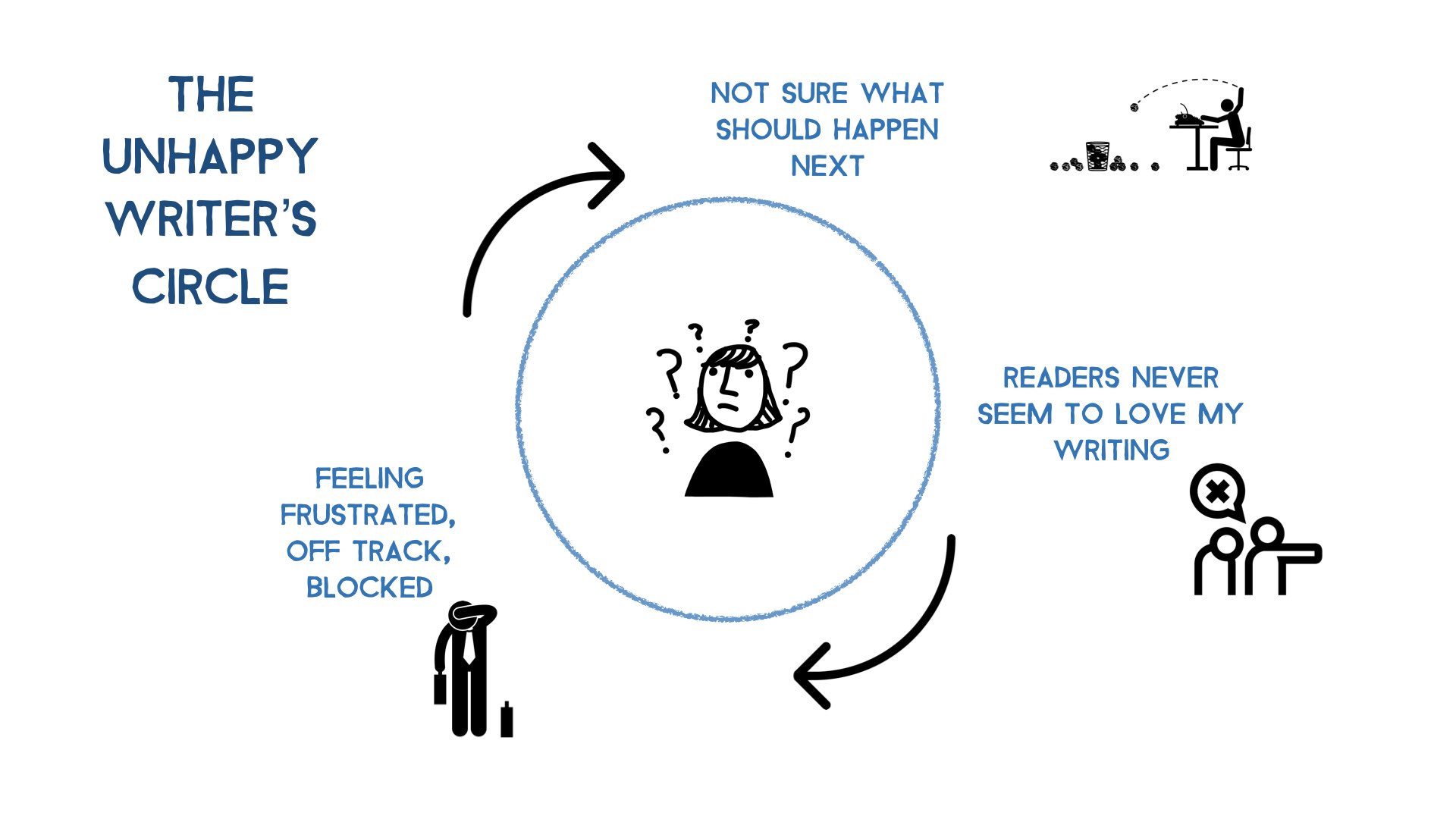 What were those problems?
1. The problem of plotting
2. The problem of narration
3. The problem of confidence
Let me explain these problems one by one.
See if you notice them in your own writing.
1. Plot. To call this a problem maybe sounds weird, because every aspiring author studies plot.
Most of the writers I meet have spent years reading craft books and learning ideas about plotting a story. When I give a talk on plot, writers almost always want to relate what I'm saying to the concepts they already learned: act structure, pinch points, inciting incidents, the hero's journey -- and so on.
In fact, there's so much good stuff written about plotting a story that it seems like there would be nothing left to talk about. After all, once you've read Robert McKee and you've attended craft seminars with bestselling authors, what else can there be to learn?
Unfortunately, in practice, plot remains a frustration to so many authors. Despite all that knowledge, all those blog posts consumed, the writers I work with feel worn out, frustrated, bewildered, unsure why their plot is not quite taking shape.
On one side, it's common for literary authors, those writers most interested in character, style, or theme, to find themselves unable to create a "readable" draft.
They do know about terms like "the inciting incident." They can list all the "stakes," and they even design their chapters to build up to a big revelation.
And yet they can tell, when they re-read their draft, that the story sprawls weakly all over the place, and not in a good way.
Their understanding of plotting technique hasn't stopped them producing a loose, drab, meandering draft.
Similarly, writers on the more "genre" side of things (crime, fantasy etc) sometimes struggle to begin their stories at all.
If a librarian on Mars with a drinking problem and a robot sidekick discovers a ghostly conspiracy while solving a murder... which bit do you introduce first? What should happen in chapter one?
How soon do we need to learn that ghosts are real?
Before or after we meet the sidekick?
This not a good place to be.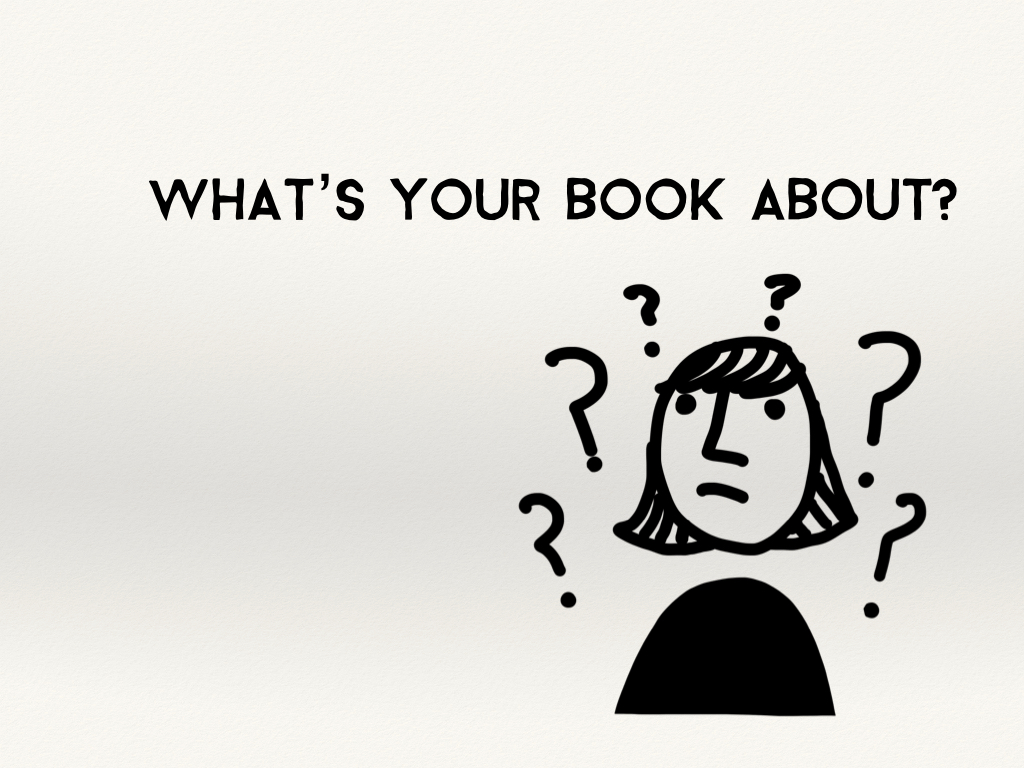 It can be miserable to be inspired to write, yet not be able to turn that inspiration into a steadily escalating, engaging story.
However, this plotting challenge is compounded by the second problem: the problem of narration.
In my experience, writers don't talk about this problem much. Most don't know they have it.
Some people even get angry when I've pointed it out in their work.
In other words, it's not like the plotting problem, which everyone is aware of: the problem of narration only becomes noticeable when you give your writing to someone else -- and they don't like it.
Oh -- and by the way -- when I say "narration," I'm not talking about choosing a POV.
"He" or "I" or "you" -- it doesn't matter.
This is, instead, about how the fullness of your artistic vision gets communicated to your reader.
The problem of narration manifests in a few ways: the worst outcome is that the reader don't seem to get what you're trying to say.
You show a page of your writing to someone else, and -- to your surprise -- they are confused and bewildered about what is actually going on. They simply don't understand the meaning of the lines on the page (even if you think you wrote something pretty simple and obvious).
That's the worst way to suffer from this problem, but even the less serious cases are wretched. Sometimes your readers, while they do grasp what's happening in the story, simply don't enjoy it very much.
It doesn't move them.
Or they comment that your main character feels a bit robotic, a bit hard to like.
Many of us writers get defensive at this stage, and want to blame the reader. Perhaps my art, we start to think, is just too elevated for these common types.
Perhaps, we start to whisper to ourselves, I was made to be a more Olympian kind of creator, too remarkable and intelligent to be successful...
This sounds silly, maybe. Only, I've certainly felt this way on occasion.
Still, I came to see, over time, that I was the source of the problem -- because of my inadequate narration skills.
I'm not saying that a good writer will please every single reader, nor am I saying that every writer, no matter their background or life experience, has the same difficulty reaching a mainstream readership. I'm definitely not saying that.
But I am saying that we writers can make things a lot more enjoyable for our readers, and we can probably reach more people with our work, if we boost our narrating skills.
It isn't something that comes naturally to most writers. It isn't necessarily part of your literary talent.
It's a skill that most of us have to build up, because without it, we just can't get people to read our stuff.
The third and last problem is writer's block, in all its forms.
Writer's block is crafty. It doesn't always look like the stereotype, like someone staring at a blank page, unable to write the next word.
For some aspiring authors, it can instead look like busily rewriting chapters one and two over and over again, and never making forward progress.
For others, it's more of a gradual grinding down of one's confidence and drive. Or it can manifest in half a dozen never-quite-finished projects, or -- and this is probably my biggest personal failing, if I'm being honest -- a failure to send out and submit work.
--
These three problems, of course, build on each other.
Ugh.
When you aren't sure what to write, and in what order (plot), you find it harder to create good, clear scenes (narration), and when readers don't like what you've written, you become more frustrated and unhappy with yourself and your writing (block).
This vicious cycle can feel mildly frustrating, or savagely infuriating, but the end result is the same: you aren't producing a finished book.
And you have a talent for this stuff. You love to write.
And yet you aren't making progress.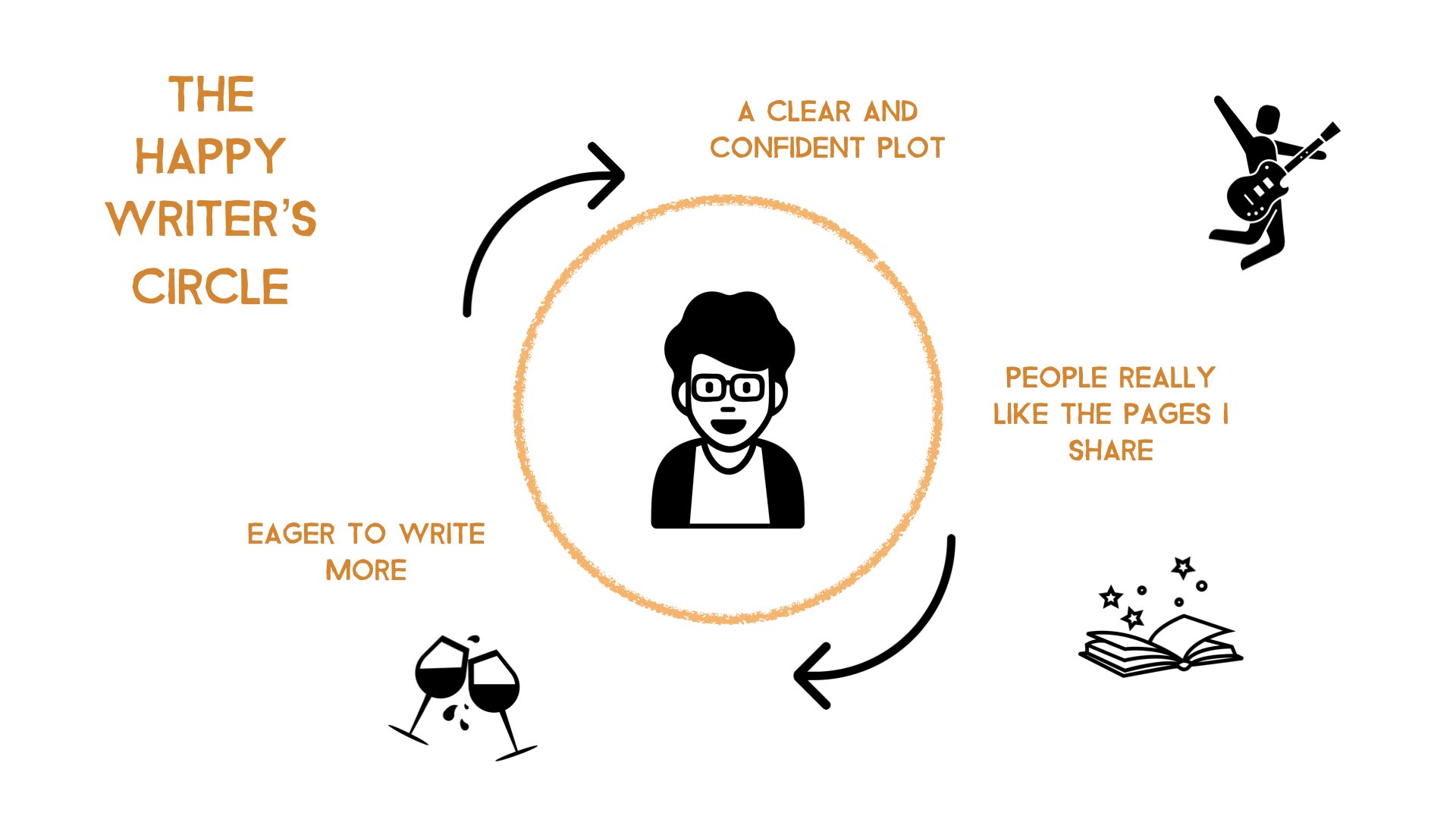 What if the cycle could be reversed?
What if you could be clear and confident about your plot, and start writing pages that more readers loved, and also adopted a more robust writing process?
Isn't it likely that each success would feed other successes?
As you got more praise from friends and writing partners, it would be less stressful to adjust and fine-tune the plot, and -- in turn -- as the plot became more distinct and bold, you would become able to present each scene more powerfully and deftly.
And then, doesn't it seem likely that you would feel better about your writing, and start finding more time in your busy schedule to do it?
That's the change that Plot like a Boss aims to make in your writing life.
It's the result of years of research, individual coaching, and testing.
I did a PhD in this stuff so you don't have to.
The course teaches three things:
1. A step-by-step framework for creating a plot out of your main character. You provide the setting, the protagonist (or protagonists), and a "thing" for the novel to be about — and the framework will show you how to the turn those components into a gripping, easy to read, intriguing 300-page plot.
This process is, on the one hand, simple -- in the sense that it lets you forget about jargon like "the hero's journey" and "the inciting incident" -- but, on the other, it can become as complex and profound as your story needs it to be.
We're able to dispense with those ideas because, in this course, we focus on a character-based story, and we build the plot out of the main character. This not only creates a more memorable protagonist -- it also makes the construction of a gripping, engaging plot much simpler.
This "ABC" plot shows you how to construct a plot out of the things your reader most cares about: mysteries, plot twists, and a main character's struggles and yearnings.
2. A detailed and intricate training course in narrating a great scene. Here are the techniques for narrating and building up the reader's interest. This part of the course teaches you how to stop confusing your readers, and how to tell stories that they will adore. This is the skill that will make your readers say, after only a page or two, "wow, this is a good book, I should keep going."
3. A robust approach to creating -- or improving -- good writing habits. This section advises how to cope with the doubts, anxieties, and dread that all writers have to grapple with.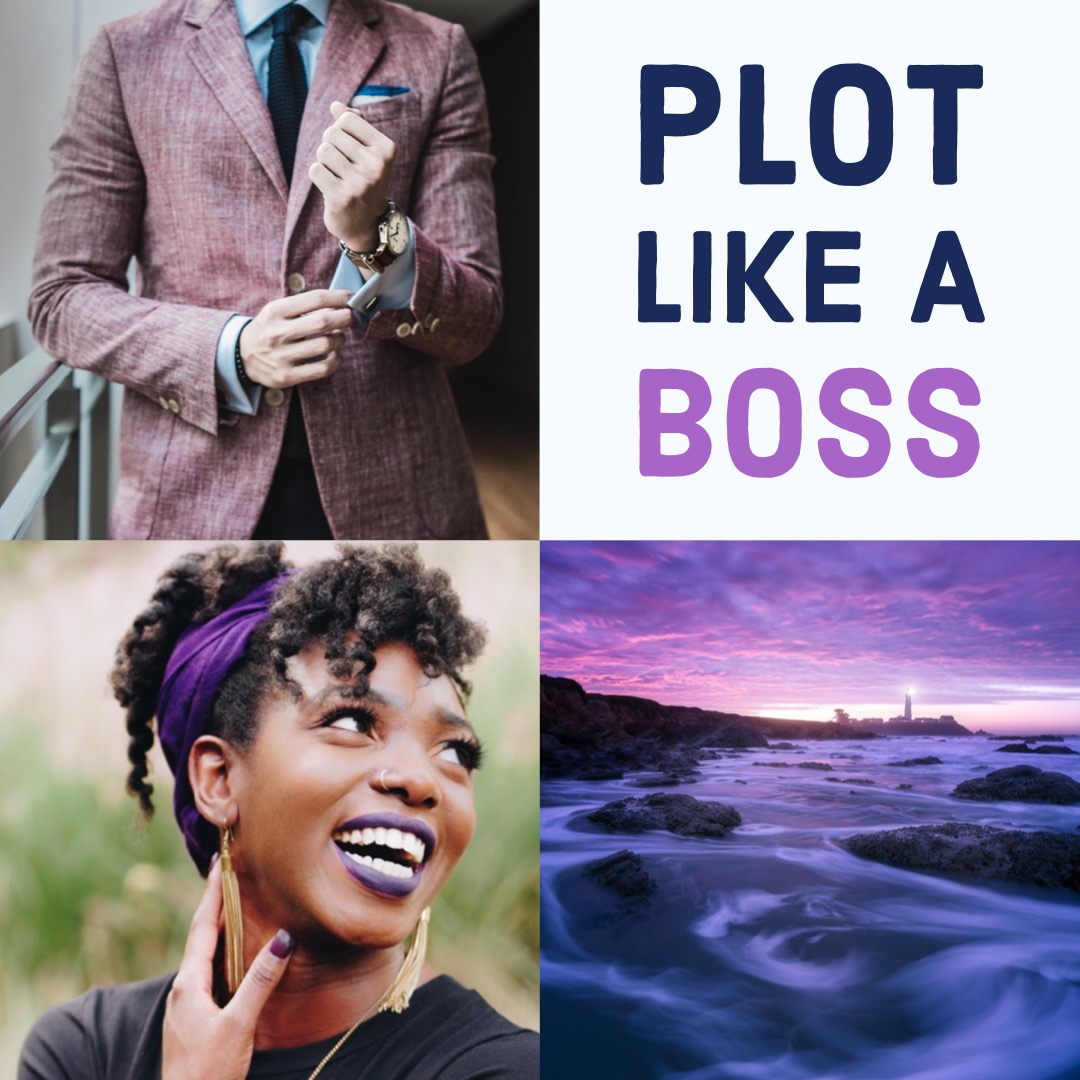 These lessons will grow with you as your writing progresses.
They will help you if you are just starting out (I give you detailed outlines, for instance, for constructing the first 10,000 words of your novel), or if you have completed a draft and are now ready to revise (I show you how to spot the more subtle, insidious plotting problems.
You'll develop these skills via video lectures, short emailed prompts, audio files, and worksheets.
--
But wait... there's more!
There are four additional bonuses included in the course.
1. The novel-writing manual: this is a hundred-page printable handbook that walks you through the plotting techniques of the course. Each page prompts you for a little more of your story until you have planned out the entire plot. Many writers have found this transformative.
2. Audience-building tips: a game plan for building up a readership, today, before your book is published, on a shoe-string budget.
3. Tech advice: a walkthrough of the best and most important features of novel-writing software like Scrivener or Ulysses.
4. An all-round fiction toolkit: I included a series of powerful techniques on writing style and constructing good dialogue -- just because all readers care about these things.
--
The course also comes with a no-questions asked guarantee. Buy it and don't like it? Email me within 30 days and I'll refund your money. I won't even ask why.
This course is not open for enrollment.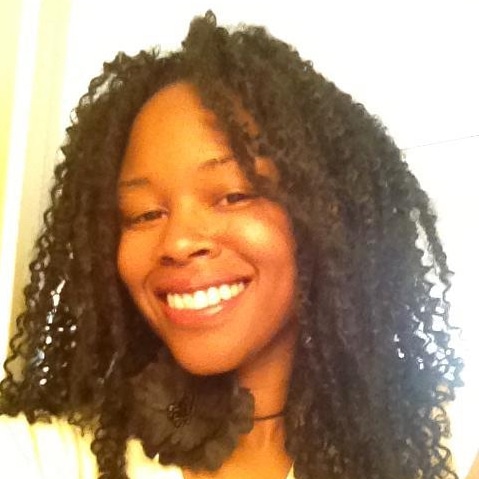 "Not all good writers are good teachers, but Daniel David Wallace (a talented, thoughtful writer himself) is a terrific instructor. Even when leading a class with multiple participants, he gives each student individualized attention.
Daniel is attentive to plot, structure, character, and other high-level narrative elements, but you'll appreciate his ability to zoom in closely on language and sentence-level concerns.
If you can take a class with him, do it!"
- Julia Brown, writer and editor
Your Instructor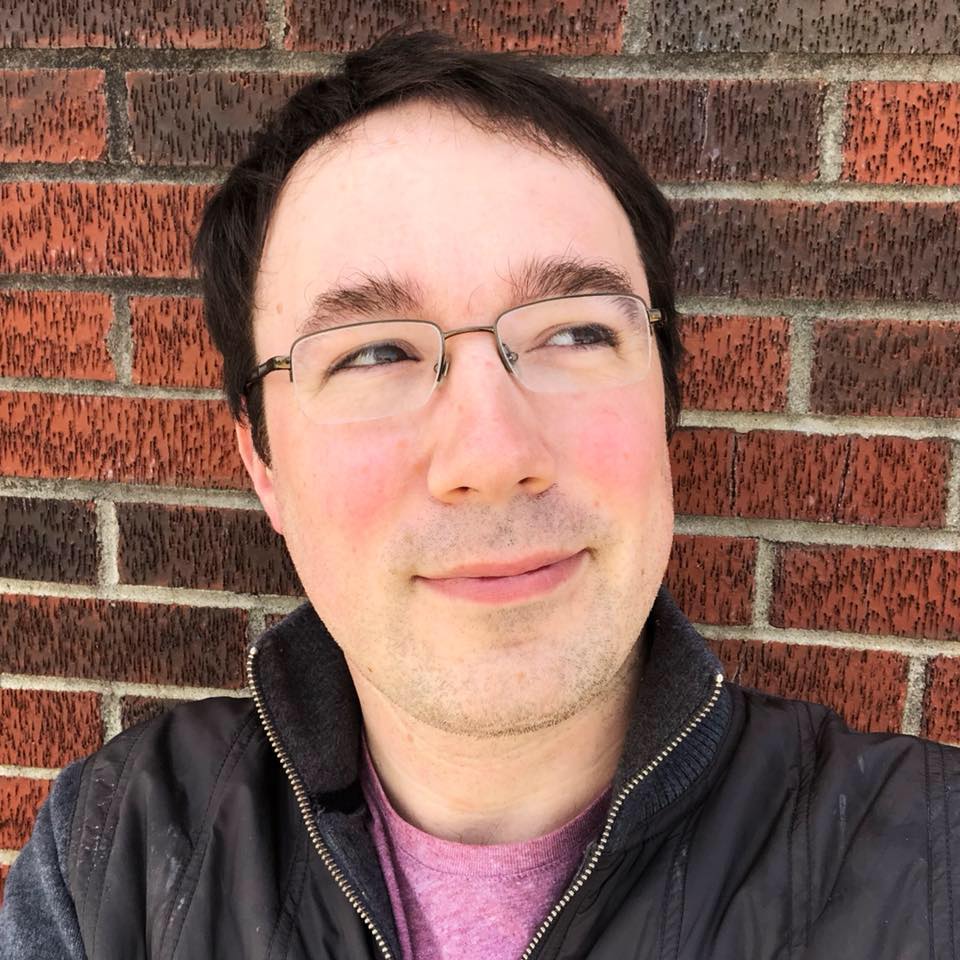 Hi! I'm Daniel. I help writers of all levels plan, draft, and revise their novels. I create simple, easy-to-implement techniques that help you master the craft of fiction.
This is the benefit of being a professional writing coach and a PhD researcher: I take complex ideas and present them in their clearest, most essential form. Thousands of writers have signed up for my free courses on style, plotting, and finding one's voice.
I'm a British writer living in Tennessee with three dogs, a cat, my brilliant wife, my very lively two-year-old son, and a Honda Odyssey mini-van.
My stories and essays have been published in many literary journals. I am the editor in chief of Burlesque Press, and I've co-hosted writing conferences such The Hands On Literary Festival in New Orleans and the Young Writers conference in Knoxville.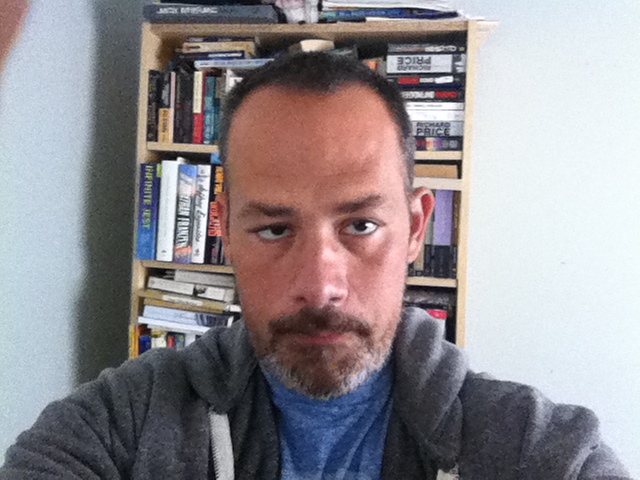 "With Daniel's scene instruction workshop, I was able to write more quickly and competently. He created a path for writing my chapters. Using his scene maps, I understood the scene I was crafting and how it functioned within the framework of my novel. I could focus on both the narrative and character arcs simultaneously.
I wish I had taken a class like this sooner. I would've been a better novelist and my short story production would've been much larger."

- John Vurro, short story writer and novelist
Frequently Asked Questions
How long do I have access to the course?
How does lifetime access sound? After enrolling, you have unlimited access to this course for as long as you like - across any and all devices you own.
When does the course start and finish?
The course starts as soon as you sign up. You can either follow along with the emailed prompts and activities, or you can go through the course materials at your own pace. The introductory course guide even gives you a "quick start summary," showing busy people how to get started on their novel after only an hour of training sessions.
Is the course suitable for every genre of novel?
This course covers plot, narration, character, and style. As long as you are writing a "character-based" story, these lessons will be extremely helpful. I have tested these techniques with authors working in YA fantasy, literary fiction, supernatural mysteries, crime, and light-hearted adventure. However, I'm not an expert on children's literature, and I wouldn't recommend myself as a teacher for works aimed at readers younger than the YA market. This course may also not be ideal for truly experimental novels: the course assumes that you are attempting to grab your reader's attention, and earn their loyalty, with a character and a forward-moving plot (even if that plot is low-key and subtle).
What if I'm writing a memoir?
This course is formally designed to help novel writers. I'm sure you would get a huge amount out of the techniques, especially the ones teaching narrative structure, exposition, and scene design, but it might feel frustrating to constantly hear me talk about "novels" in the videos. However, the course comes with a money-back guarantee, so it might well be worth joining us and seeing if it's worth it! Memoirists have taken my courses in the past and have gained a lot from them.
What if I'm really rusty / I don't have an idea for a story yet?
This course takes you through the process of inventing / discovering a great premise for your novel, so you don't need an idea before you begin. Now, I wouldn't recommend, if you are feeling rusty, that you try the "quick start" approach. I probably won't be able to teach you how to plot a non-existent novel in one hour. But over the course of a month, you will create a fantastic plan and scene map.
I'm a really good writer. Can you teach me anything new?
Yes. I've studied with award-winning, remarkable novelists and editors, and I've read extensively in narrative form and theory. Plus I'm simply a good teacher. Some people are naturally good at jumping or running. Some people are naturally good looking. I don't have any of those skills, sadly -- but I am very good at teaching, coaching, and editing. It's odd talent, maybe, but I'm glad to have it, and I would love to work with you on your next project.
What if I am unhappy with the course?
We would never want you to be unhappy! If you are unsatisfied with your purchase, contact us in the first 30 days and we will give you a full refund. No questions asked! I don't even ask why you didn't like it.
What does "Plot like a Boss" actually mean?
It just means: "Your novel is going to have an amazing plot after you take this course."
What if I want to actually write the book with you? Is this a guided program?
I have a second course, "Write Your Book Now," which guides a small group of writers through the writing of their books. It's a three-month coaching program. If you buy "Plot like a Boss," you'll receive a discount on "Write Your Book Now," and an invitation to join the next cohort of writers. It's completely optional to do so, of course, but many participants in PLB have taken advantage of this offer.
World-building?
This is not intended to be a course on sci fi or fantasy world-building. However, if you have a world in mind, but are struggling turning it into a good story, this is the perfect process to go through. You'll be able to infuse your invented setting with a dynamic and sympathetic cast of characters. But the focus of almost all the training is "character based" plotting, so I don't have any lessons on the practicalities of inventing another world. For many fantasy writers, these techniques become the missing link turns their setting into a real story.
I do want to buy the course, but this is a really busy month.
Buy it and start when your schedule looks better! Once you join the course, you'll have access to it forever. Email me and I'll hold off the daily prompts until you're ready to get started.
This course is not open for enrollment.
It's time.
You love to write. You're eager to write a good book.
And I think that's amazing. Writing can be an escape from the stresses of the world, and it can be a way to express the full range of one's creativity and inspiration.
The trouble is this: writing a novel isn't easy.
It can be hard to plan out a story and get started. It can be hard to keep making progress and feel like it's going well. And it can even be hard, once you've finished your draft, to know how to go back and revise.
This isn't your fault! Plotting is hard. It's not easy to write compelling chapters and scenes that keep the story moving.
And I should know.
I studied with some of the best writing teachers in the US. I attended lectures and talks given by authors and editors from all over the world. I did a both an MFA and a PhD in the craft of fiction.
But all along, I felt like something was missing. Even though I learned so much from my teachers, and I was so impressed by my colleagues and classmates, I couldn't shake the feeling that we had all skipped a crucial step.
I wanted to take a class in how to tell a story -- how to tell a novel-length story. And it seemed like the guides out there were either too formulaic, too simplistic compared to the novels I loved, or so abstract and philosophical that they were almost no use at all.
I wanted a class that would teach me how to take my idea and turn it into an intriguing, engaging, character-based plot. I didn't want to write a cookie-cutter tale by following rules, and I also didn't want to write a rambling, meandering work of art that no one would enjoy reading.
That's why I created this course.
This course gives you a full education in plotting, planning, scaffolding, and actually writing a novel.
We're going to cover how to scope out and frame a novel, so that you can turn a vague idea into a real story -- and so that you can avoid talking on an overly complex, impossible-to-finish project.
We're going then to actually build a detailed, stage-by-stage, scene-by-scene plot, one that arises from the scoping out work we've already done. All you will need is a setting and a main character, and you'll be able to construct a satisfying plot.
This is beloved "ABC plotting method" that my past students have enjoyed so much. They've used it to tell YA urban fantasy, family struggles, political thrillers, historical dramas, gritty magical epics, and literary novels.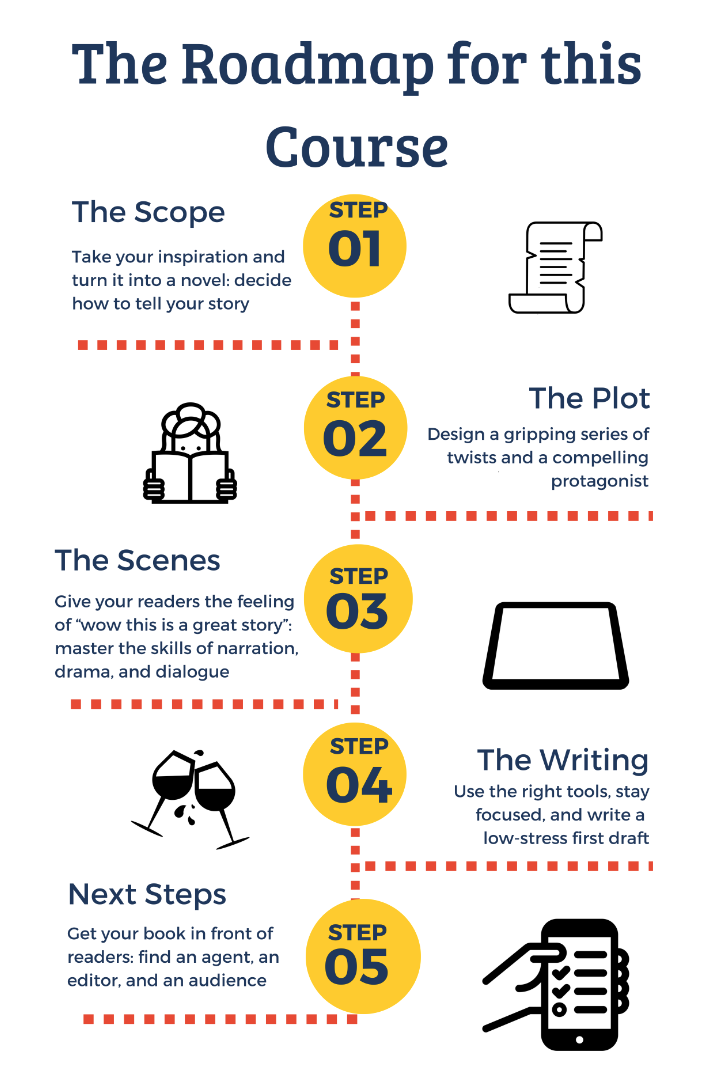 You'll finish this section of the course with a complete plan that you can tell your friends about -- and watch them get excited.
And that's just just the first half of the course.
Because it's not enough to have a good plan. We actually have to write great pages, too.
In the second half of "Plot like a Boss," I teach a step-by-step approach to actually being a good writer.
In a series of simple, easy to follow lessons, you'll improve your ability to write a dramatic scene, enhance your prose style, and learn how to polish your dialogue. You'll also receive a detailed guide to doing the work itself, to staying positive, to building a good writing routine, and to know how to plan out a revision.
PS In some online courses, when you buy the course, you are greeted by a long list of videos that you are expected to just work through.
In other words, the creator assembled a lot of useful information, packaged it up in a sensible sequence, and released that info to you when you registered.
I've bought courses like that myself, and I've learned a lot from them.
But that's not what I wanted to do with Plot like a Boss.
Because the point of the course is you. The only reason to create this course was so I could help people improve their writing and get their novels written. I intend you to finish this course a stronger, more confident writer, able to plot out the novel that you want to write.
My goal is to make a permanent difference to your writing life.
And if you're anything like me, you learn best when you are actively involved and engaged.
You probably also learn best when you try out an idea a few different ways. Often the first time we hear something new, it doesn't quite sink in. Sometimes it even sounds wrong. But if we are able to get access to that idea a second time, a third time -- then it starts to click.
So that's how I've designed this course.
There are four ways to absorb and benefit from the lessons. You can combine them, or just start with one (depending on how busy your life is).
It's completely up to you.
1. Online training sessions: You can simply watch the videos, from unit one to five. They will boost your writing powers of planning, plotting, drafting, paragraph and scene writing, and they'll suggest options for you to find an agent and build a readership.
2. Email prompts: Every other day, as soon as you register for the course, I'll send you a short prompt to help you work on your novel, and often a link to the next relevant video to watch. So you'll never be overwhelmed or lost -- the prompts will guide you step-by-step through the course.
3. The plotting manual: this ninety-nine page workbook has been the highlight of the course for some writers. It's the book-form version of the course's plotting techniques. All you need to do is download it, print it off, and it will walk you through the process of building up a great plot, asking you questions about your setting, character, genre, and then helping you to use that information to design a fantastic story.
4. The audio files: you can download and listen to the lectures while you walk the dogs.
--
This course is going to make a big difference to your writing life.
Wait. What if I'm really, really busy?
This is a substantial course in plotting, structuring, and scoping out a novel, from the big picture questions of plot and foreshadowing to the intricacies of snappy dialogue.
We will even wrap up the course by discussing options for publication and building an online audience.
But I know you are busy.
Perhaps you already have a story in mind and just want to learn how to make it good.
So the very first unit in the course gives you a quick-start guide, showing you how to master the essentials of Plot like a Boss in just one hour.
Watch these four videos and you will be well on your way.
The Rule of Five Ones -- learn why setting limits is essential to writing a book.
The ABC plot -- use this transformative plotting framework to devise a plot from your main character's fears and desires.
The Action - Reaction scene model -- start using the tricks of narration that successful authors instinctively know.
The right tool for the job -- create a focused writing environment for low-stress drafting and editing.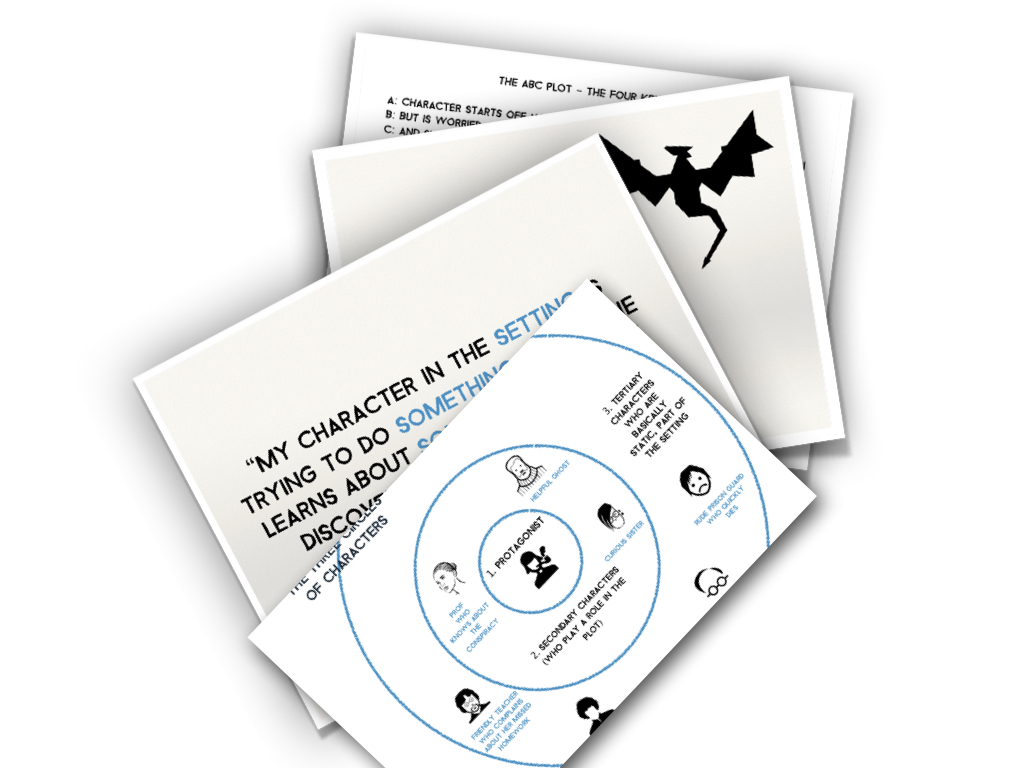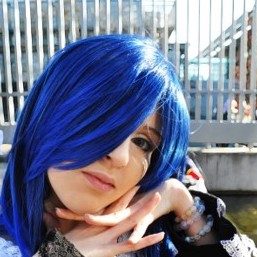 "About a year ago, I enrolled in my first course with you. Back then, I was so shy and insecure. I did the prompts but I just couldn't bring myself up to share anything. Today I realized how far I have come. How much I have changed.
You gave me so much more than just writing advice, support, and encouragement. You didn't just teach me to write better sentences. You boosted my confidence and gave me the courage to call myself a writer.
PS I love both "The ABC Plot" and "The Perfect First Stage." It fits perfectly with my way of outlining and planning. It's subtle enough to allow for spontaneous and natural occurring changes along the way, but gets down the essential and critical parts of the plot where you need it, and especially helps you tackle the beginning in great depth."
- Yuan Sigel, fantasy writer
Course Curriculum
Welcome!
Available in days
days after you enroll
The plotting manual (download and print now!)
Available in days
days after you enroll
Step 1: Scope out your novel
Available in days
days after you enroll
This course will make you a better writer
This course is the result of four years of PhD research into the craft of fiction, of serving as the books editor of a literary press, and of coaching dozens of aspiring authors one-on-one.
This course will show you how to create a great plot for your novel.
This is the game-plan: at the end of this course, you will have developed amazing skills at plotting a novel-length story.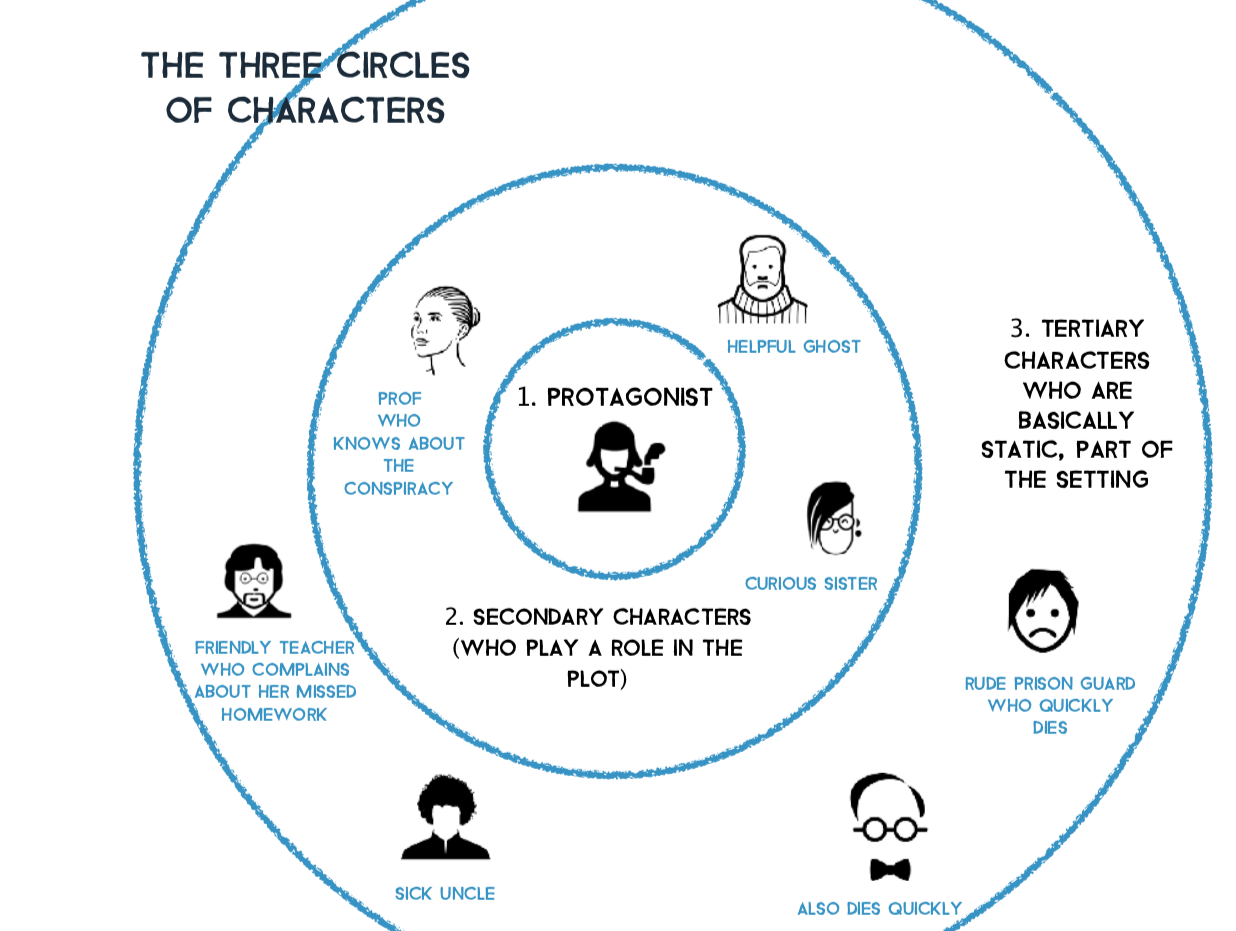 You will complete the course with a detailed plan for your book, and a much better grasp on storytelling in general: you'll have a fresh understanding of plot, character, scene structure, narration, and style.
Plus you will be able to construct a killer ending for your novel, a finale that your readers will love.
This course is going to show you a step-by-step approach to scoping out, planning, and plotting your novel.
It will show you how to move from the very beginning, from a vague inspiration, and a dream of giving an reading in a packed bookshop — to finishing a full outline of your story.
Here's what the course includes.

Training videos and worksheets to help you scope out and plan — or revise — a great novel-length story.
understanding the sort of novel you should really be writing.
deciding on a special topic, experience, historical moment, or big picture idea for your novel.
building a deep, story-focused setting that will impress and convince your reader.
creating a well-rounded, dynamic, and plot-friendly protagonist.
connecting your character's deepest self to the big picture thing your novel is "about."
settling on the right narrative POVs for your novel, and working out when to use an omniscient narrator.
applying the rule of "five ones" to your novel (limits are your friend).
creating secondary characters by filling out a circle of "concern" for your protagonist.
making readers care by developing a "focus of care" secondary character.
writing the first ten pages with your protagonist already in motion.
outlining the high-level plot: the three "turns" your character will take.
inventing an unexpected, gripping, but still meaningful finale for your story.
escalating the central part of the story through a simple, easy to execute plot-mechanism.
The course will also include bonus units on
- flowing, clear writing style
- snappy, appealing dialogue
- the crucial parts of a dramatic scene
- publication tips and writing an agent query letter
- building a mailing list of interested readers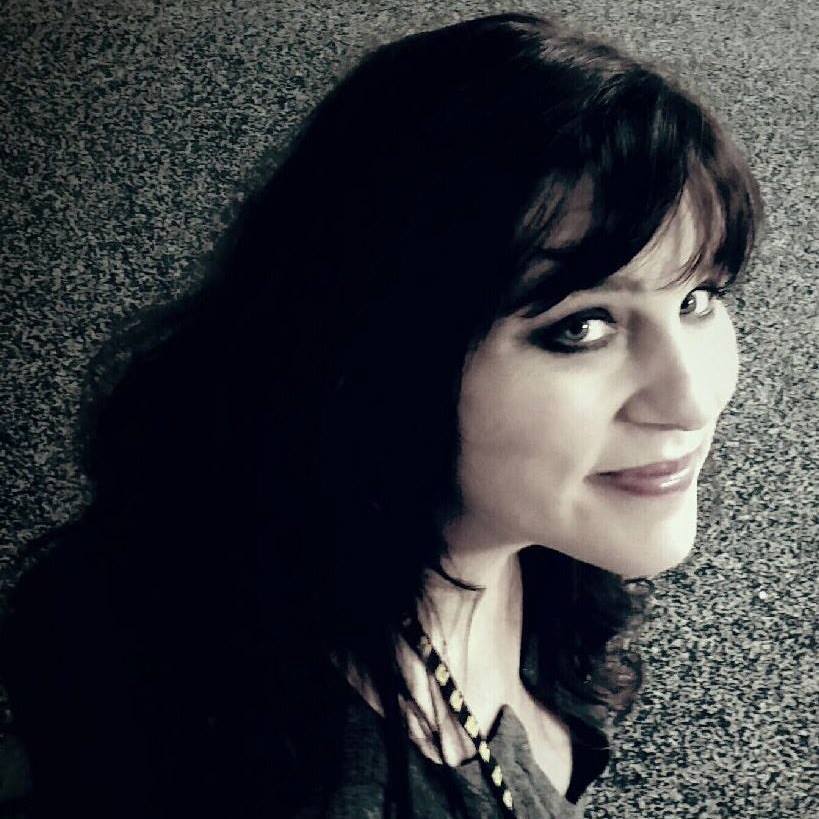 "Daniel respected my work and vision on a profound level but also had a keen editorial eye and a stroke of literary genius that took everything I'd written to the next level.
Daniel was immensely patient, comforting, and encouraging -- is it weird that I think of him as my literary midwife? Because I totally do."
- Tawni Waters, I.L.A. award-winning author of Beauty of the Broken, The Long Ride Home, and Siren Song.
My story
There are a lot of ways to get help with your book.
I should know: I've studied with great teachers.
I've done an MFA and a PhD in the art of fiction.
Even so, despite all that training, this is the course I always wanted: this is the course I wish I could have taken back when I was starting my novel-writing journey.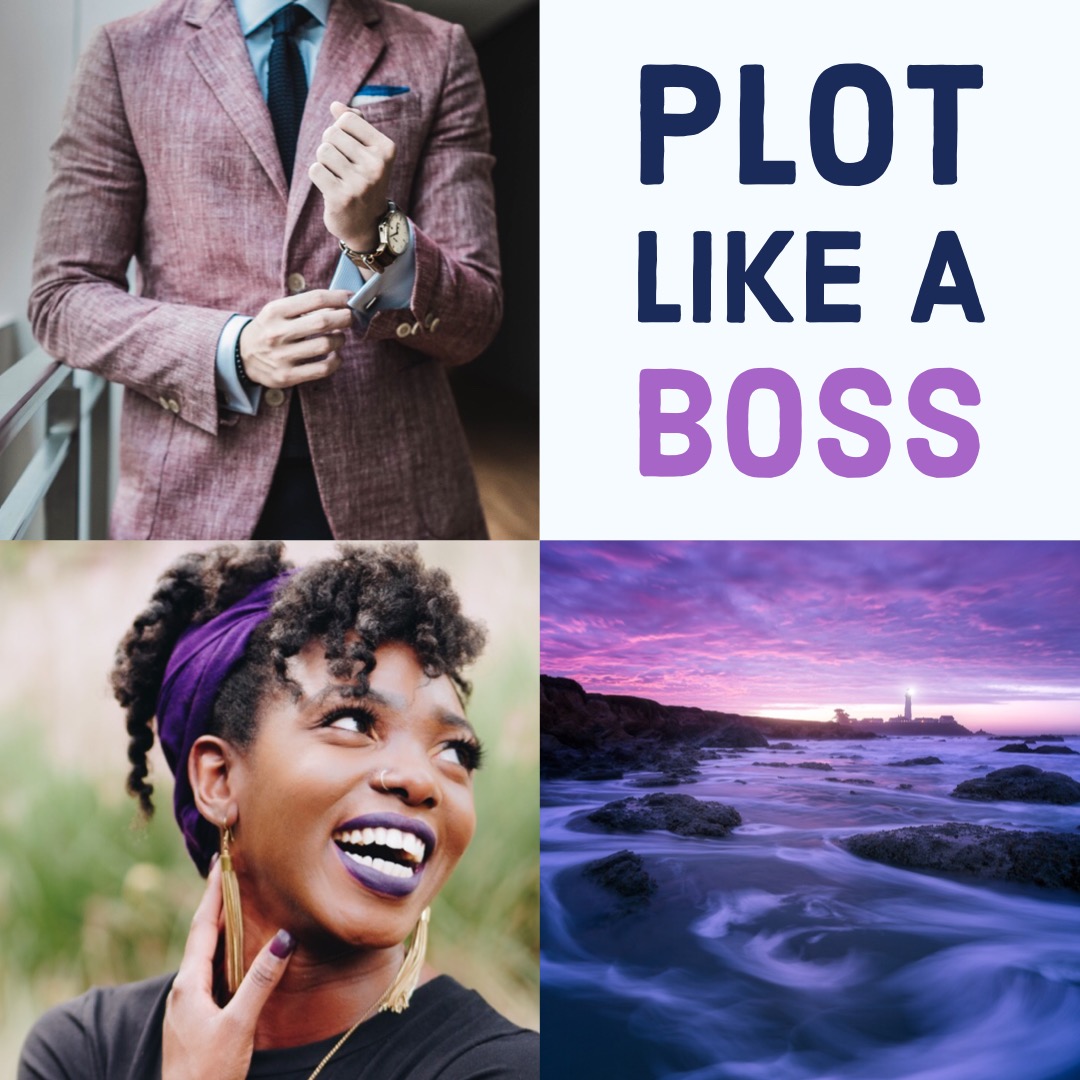 Let me be clear: I had amazing teachers and colleagues. I am still in awe of my classmates and mentors. But I don't think our classes were set up to provide a full training in plotting a novel.
In most of those workshops, we brought in chapters of our novel drafts. We gave each other feedback on those chapters. And the instructor tried to sum up everyone's advice and give tips on how to write the rest of the book.
It was a fantastic learning experience. But it wasn't really what I wanted, nor what most of my classmates needed.
The problem was this: it left the actual "writing" part of "writing a book" largely up to the student. The deal with the class was this: you produce the work, we will critique.
And there was a good side to this: the teacher let the student work guide each session. Everyone was free to submit whatever they wanted.
However, this approach had a serious downside.
It left the work of producing a good story something of a mystery.
The problem was, I wanted a class that taught me about writing.
How do I invent a story? How do I build tension? How do I learn how to make good decisions and avoid pitfalls?
How do I figure out what should be in my book and what was excessive, unnecessary?
-- these are the sorts of questions that Plot like a Boss answers.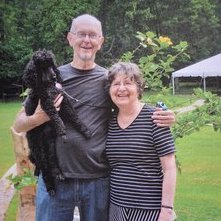 "Daniel was as good an editor as one could ever wish for. In fact, he went way over what I expected, suggesting small revisions and cuts, helping me organize my book... I don't know how he was able to give me so much time and attention, but he did, and I am grateful. Daniel has a good eye and a very good ear."
- Bill Buege, author of Stumble into a Lighted Room
This course is not open for enrollment.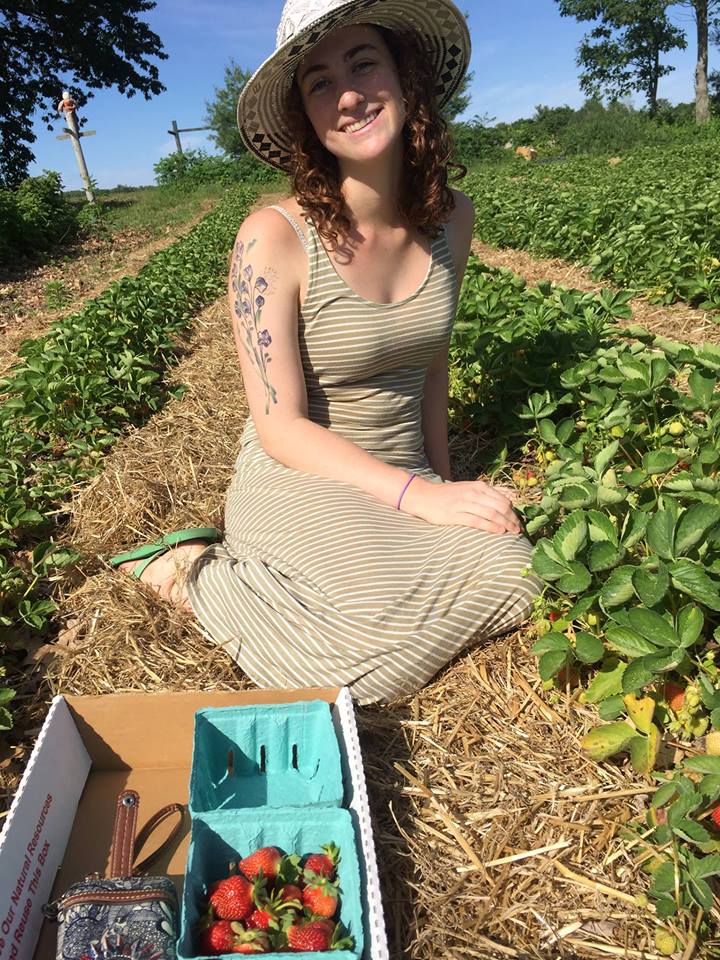 "Daniel truly has a gift. He's one of the most patient and encouraging teachers I've had. He gives the type of feedback that energizes rather than discourages, the kind that makes you feel like you can rebuild your novel—and rebuild it stronger.
I came away from this course not only with an incredibly detailed novel plan but also the lifelong skills to talk about how and why stories work. I feel empowered to plan many more stories going forward."
- Allison Saft, YA author